Please click register button for WISSC 2021 Registration
We would like to warmly welcome you to the World Islamic Social Science Congress 2021 (WISSC 2021) which will be held on 29-30 December 2021 using a virtual platform. The Faculty of Applied Social Sciences, Universiti Sultan Zainal Abidin will be hosting this congress together with Universitas Muhammadiyah Jakarta and Sultan Sharif Ali Islamic University as co-organisers.

The inaugural WISSC was held in December 2015 at the Putrajaya International Convention Centre (PICC) Malaysia with more than 30 global Universities participating. Considered a premier event in strengthening international links among academics, policymakers, non-governmental organizations and other stakeholders, WISSC 2021 intends to provide a platform to discuss and address current issues and novel developments regarding the social sciences in Islam which includes sociology and culture, economics, politics and other related topics.
---

"Islam for Universal Well-Being : A Way Forward"

---
Deadlines / Important Dates
Abstract Submission Deadline
Abstract Acceptance Notification
Final Paper Submission Deadline
Registration and Payment Deadline

Prof. Datuk Dr. Yahaya bin Ibrahim
(Professor of Social Science in UniSZA and Deputy Head of History, Heritage and Socioculture Cluster, Majlis Profesor Negara)

Prof. Dr. Norizan binti Abdul Ghani
(Dean of Faculty of Applied Social Sciences, UniSZA)

Prof. Emeritus Dato' Paduka Dr. Mohmood Zuhdi bin Haji Abd. Majid
(Associate Research Fellow, University of Malaya and Chairman of Majlis Dakwah Negara Malaysia)

Prof. Dr. Syafiq A. Mughni, MA
(Chief Representative PP Muhammadiyah)

Prof. Dr Razali bin Mat Zin
(Professor Faculty of Islamic Economics and Finance Office
Sultan Sharif Ali Islamic University)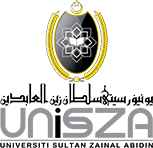 Faculty of Applied Social Sciences, UniSZA

Universitas Muhammadiyah Jakarta

Sultan Sharif Ali Islamic University
Universitas Muhammadiyah Ponorogo

Universitas Islam Negeri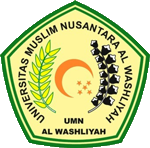 Universitas Muslim Nusantara Al-Washliyah
Sekolah Tinggi Ilmu Sosial Ilmu Politik Raja Haji